Crisis Resources for Parents and Students
Highlights:
about 1 month ago
The Community Emergency Response Team (CERT)
The Community Emergency Response Team or CERT is a volunteer program that began with the Los Angeles Fire Dept in 1985 with the intent of educating civilians to help civilians with being prepared for disasters that may impact the area they work or live in. The participants are trained in fire safety, light search and rescue, team organization and disaster medical operations. Trainings were standardized across the country by FEMA and now recognized nationally. In an emergency situation, CERT teams can assist, or even replace, professional responders thus allowing them to focus on more complex issues.
The City of Yucaipa has been holding CERT trainings for residents. In the spring,they approached the district about training enough people that we could become our own FEMA recognized CERT team. Through our safety committee and leadership, the call went out for volunteers to attend the 2 1/2 day training the weekend of September 15th.
Twenty-three people attended the training -Jason Chaney, Jenna Beck, Raenel Peterson, Susana Ramirez, Katie Smith, Julie Wood, Kathy Miller, Julie Beck, Dawn Madrid Kathie Willers, Melanie Martindale, Bill Zanone, Cali Binks, Lauren Moylan, Lucia Hudec, Valerie Carr, Rhonda Diamond, Claudia Connelly, Melissa Levesque, Marla Fontana, Julie Gainey, Evette Martin, Steve Sanchez.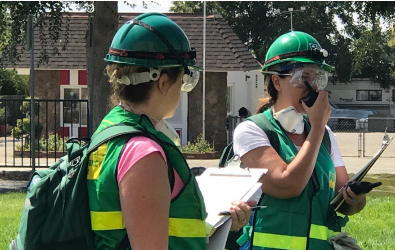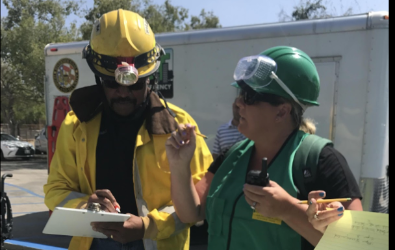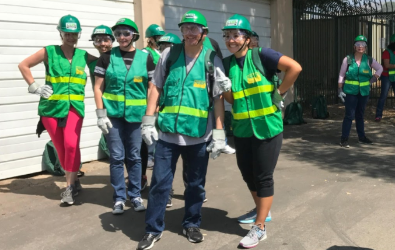 Dunlap Principal Lindy Ward shows how fun the California State Standards can be with the Yucaipa Valley Rotary Club. There was a great deal of critical thinking going on in the room!
Thank you Grace Point Fellowship for your very thoughtful donation to the students at Valley Elementary School. We appreciate your support and ensuring students start the year off well!

Solar Eclipse fun at Wildwood and the District Education Center
Community Facilities Districts Annual Reports

SARC

Trustee Area Election Information

Parent / Student Notifications
Local Control and Accountability Plan (LCAP)
about 1 month ago
The Yucaipa-Calimesa Joint Unified School District (YCJUSD) is in the process of reviewing and updating the Local Control and Accountability Plan (LCAP). The LCAP is intended to be a comprehensive planning tool to help all students succeed. Parents, families and community members participated in the development and evaluation of our school district's LCAP.
Click here for the 2017-2018 YCJUSD LCAP (9.11.17)
Superintendent's Message
3 months ago
Superintendent's Welcome
Welcome to the Yucaipa
-
Calimesa
Joint Unified
School District 2017-2018 School Year! Our team is dedicated to providing a safe, fun, rigorous and innovative learning environment for your child. We work as a team to ensure that every day we provide an environment that supports learning.
Our maintenance team and custodians are involved daily in ensuring teachers and children have a clean, safe place to learn. The Child Nutrition team has student taste testers to ensure the food being served is top notch and
delicious
. Our
nutritionist
can answer any questions you m
ay
have about our
healthy
meals.
Principals and assistant principals are supporting their school teams in maintaining safety protocols, the educational programs
,
and meeting the needs of each individual student. The office support team will cheer your students on as they come to school to learn each day and help parents to get timely answers to questions and maintain communication with our stakeholders.
Our VIP team of teachers, counselors and paraprofessionals
are here
every day to support your child in learning, growing and becoming a successful graduate and citizen.
Supporting the school sites are our district office team members who are also dedicated to the YCJUSD team of students, parents,
and
employees. Join our site and district teams by participating in parent activities, classes, committees and PTA! The Family Learning Center is a resource for parents to learn and navigate the TK-12th grade experience. Take advantage and if you have any questions
,
please call you school site or the district office, or email us at:
contact_us@ycjusd.us
2017-18 Teacher of the Year
3 months ago


Congratulations Ruth Roberts!
Congratulations to Ruth Roberts, the 2017- 18 YCJUSD Teacher of the Year. Ruth is currently a 5th grade teacher at Ridgeview Elementary School. She has been in the district for 30 years and teaching 36 years all together. Ruth encourages her students to not only excel academically, but to be contributing members of society. She is a fine example for growth mindset - always willing to learn and grow, something she also teaches her students.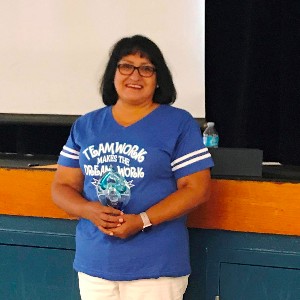 Classified Employee of the Year winners!