Summer Schedule
14 days ago
All schools and district offices are on summer hours.


Check individual sites for details.


District Education Center
7:30-4:00 M-Th


District offices will have limited staff
on July 3, and will be closed July 4.


Local Control and Accountability Plan (LCAP)
8 days ago
Community Facilities Districts Annual Reports

SARC

E-rate Documents & Information
Highlights:
about 1 month ago
Students at Dunlap Elementary have been learning to use coding to program robots! "Dot and Dash" are robots designed to teach students the essentials of various coding languages.
Congratulations to Lisa Frye, Instructional Aide at Mesa View Middle School and Lisa Mattei, Health Technician at Chapman Heights Elementary School, who have been selected as two of the San Bernardino County Classified Employees of the Year! Congratulations and best wishes to them as they move on to the State competition.




Wildwood Student Council
, with the help of teacher advisors Ms. Beck and Ms. Collins, dedicate time to make a difference at the Wildwood Creek Basin. This is a monthly community service project with the City of Yucaipa Adopt a trail-Hike program.

Principal Sam Spencer from Oak View High School and Educational Center celebrated Read Across America by sharing with every student how Dr. Seuss persevered! It took Dr. Seuss 25 times to get his books published! What can you accomplish with perseverance?
Wildwood Elementary 5th Graders and Teachers enjoy Science Camp!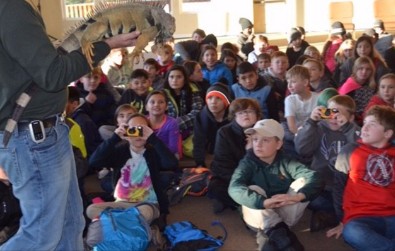 100th Day of School Celebration!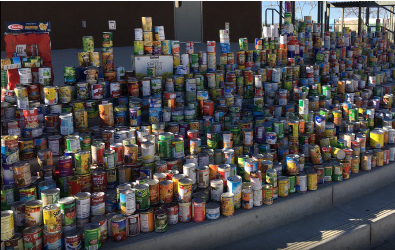 Superintendent's Welcome
about 1 month ago
W
elcome to the Yucaipa-Calimesa School District! Our district is a part of a great community where family is important. Our YCJUSD family is here to support every student that comes to us and provide them with a great learning experience. Our goal is to engage students, parents and the community in education. This partnership provides every opportunity to support our students in reaching their highest potential.
The Cities of Yucaipa and Calimesa are unique and provide partnerships in many ways. Service organizations and foundations support many scholarships. Local business supports opportunities for high school students to participate in internships and provide our teachers externship to better support a curriculum that is project based. The Superintendent's Community Cabinet is a community based group of volunteers who provide input and support the District's goals. Most of our employees live locally and there is a great deal of pride taken in their work.

We strive to serve students in their best setting. We offer a variety of programs from homeschooling options and independent study to many specialized programs. STEM (Science Technology Engineering and Math), AVID (Advancement Via Individual Determination), Blended Learning, a variety of after school clubs and sports, International Baccalaureate and at Yucaipa High School, the opportunity to learn in an engineering, health and biomedical sciences, and law and public safety academy are just a few of the options offered.
If you would like any additional information about programs, schools or opportunities to be involved, we would be happy to assist you. The 2016-17 school year will be the best yet.

Cali Binks, Superintendent
California School Dashboard
about 1 month ago
California's new
accountability system
The California School Dashboard is an online tool that helps school stakeholders understand the progress their schools and districts are making in a variety of important areas. The Dashboard shows how well a school or district is doing, and whether or not they are improving, on multiple measures of student progress instead of relying entirely on test scores. The Dashboard emphasizes equity by showing the progress of all student groups and makes direct connections to the Local Control Accountability Plan (LCAP), which helps educators, parents, and community members make more effective decisions to help all students succeed.