2017-18 Teacher of the Year
3 days ago


Congratulations Ruth Roberts!
Congratulations to Ruth Roberts, the 2017- 18 YCJUSD Teacher of the Year. Ruth is currently a 5th grade teacher at Ridgeview Elementary School. She has been in the district for 30 years and teaching 36 years all together. Ruth encourages her students to not only excel academically, but to be contributing members of society. She is a fine example for growth mindset - always willing to learn and grow, something she also teaches her students.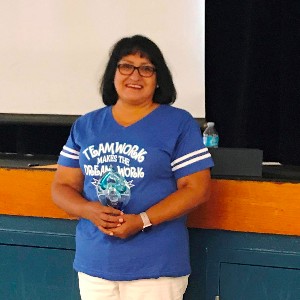 Community Facilities Districts Annual Reports

SARC

Trustee Area Scenario Information

Parent / Student Notifications
Local Control and Accountability Plan (LCAP)
3 days ago
Classified Employee of the Year winners!
Superintendent's Message
3 days ago
Superintendent's Welcome
Welcome to the Yucaipa
-
Calimesa
Joint Unified
School District 2017-2018 School Year! Our team is dedicated to providing a safe, fun, rigorous and innovative learning environment for your child. We work as a team to ensure that every day we provide an environment that supports learning.
Our maintenance team and custodians are involved daily in ensuring teachers and children have a clean, safe place to learn. The Child Nutrition team has student taste testers to ensure the food being served is top notch and
delicious
. Our
nutritionist
can answer any questions you m
ay
have about our
healthy
meals.
Principals and assistant principals are supporting their school teams in maintaining safety protocols, the educational programs
,
and meeting the needs of each individual student. The office support team will cheer your students on as they come to school to learn each day and help parents to get timely answers to questions and maintain communication with our stakeholders.
Our VIP team of teachers, counselors and paraprofessionals
are here
every day to support your child in learning, growing and becoming a successful graduate and citizen.
Supporting the school sites are our district office team members who are also dedicated to the YCJUSD team of students, parents,
and
employees. Join our site and district teams by participating in parent activities, classes, committees and PTA! The Family Learning Center is a resource for parents to learn and navigate the TK-12th grade experience. Take advantage and if you have any questions
,
please call you school site or the district office, or email us at:
contact_us@ycjusd.us
Highlights:
3 days ago
Students at Dunlap Elementary have been learning to use coding to program robots! "Dot and Dash" are robots designed to teach students the essentials of various coding languages.
Congratulations to Lisa Frye, Instructional Aide at Mesa View Middle School and Lisa Mattei, Health Technician at Chapman Heights Elementary School, who have been selected as two of the San Bernardino County Classified Employees of the Year! Congratulations and best wishes to them as they move on to the State competition.




Wildwood Student Council
, with the help of teacher advisors Ms. Beck and Ms. Collins, dedicate time to make a difference at the Wildwood Creek Basin. This is a monthly community service project with the City of Yucaipa Adopt a trail-Hike program.

Principal Sam Spencer from Oak View High School and Educational Center celebrated Read Across America by sharing with every student how Dr. Seuss persevered! It took Dr. Seuss 25 times to get his books published! What can you accomplish with perseverance?
Wildwood Elementary 5th Graders and Teachers enjoy Science Camp!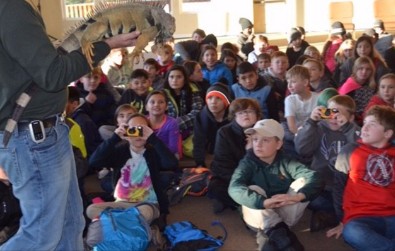 100th Day of School Celebration!