Family Promise Yucaipa-Calimesa Partners with Lowe's and Grainger for Generator Donations
To assist our families from the mountain communities that have finally been allowed to return home, but still have no electrical power, Lowe's has donated nine generators and Grainger an additional one to bridge the gap. Families will be able to run power to the most vital areas of their home and students will be able to get back online and continue distance learning! This has been a most generous gift to our community! Our hearts are grateful!!!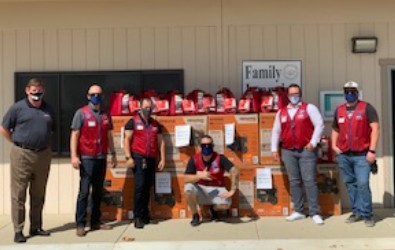 Monday student spotlight 9/21/20
What's your favorite lunch at home?
Dunlap ES
Oct. 7, 2020
Tentative
Ridgeview
Pending
Competitive Edge
Oct. 8 & 9, 2020
Tentative
Green Valley HS
Sept. 25, 2020
10am-1pm
Chapman Heights
TK-2 Oct. 20, 2020
Mesa View MS
Park View MS
Valley ES
Pending
Oct. 6, 2020
12:30pm- 5pm (make-up)
Pending
Yucaipa High School Underclass Appointment Link
Yucaipa High School Seniors