Responsible Use Agreement

Bark Monitoring Service

Chromebook Information

Digital Citizenship & Safety

GSuite Information for Parents

Staff Links
Welcome to the Technology Department
3 months ago
The Yucaipa-Calimesa Joint Unified School District Technology Department is responsible for two primary aspects of technology - Educational Technology and Network Infrastructure. We manage and support classroom technology, office technology, and both wired and wireless networks across the district. We also support students, teachers, employees and families in their use of district technology and programs.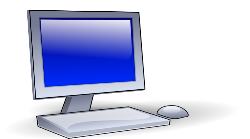 Contact Information (Click Name for Contact Info)
Parent Corner
3 months ago






A Place to find resources and information recommended by the experts
Help Kids Make Friends and Interact Safely Online
So much of kids' social lives happens online. Whether they're texting with their study group, flirting on social media, or voice-chatting on game platforms, middle and high schoolers can learn to communicate in safe and healthy ways. These skills will help kids -- and the people they're communicating with -- have positive experiences online.
How to Block and Report Cyberbullying on Instagram
Common Sense Media releases information on how to empower your teen by helping them use the app's features and settings.
TikTok
Popular with
Teens and Tweens
How parents can monitor its safe use
Common Sense Media reviews the TikTok app and how parents can monitor their child's use of the app, privacy settings, and safe use.
Click here, or on image, to view video.
Setting Parental Controls
Common Sense Media reviews setting parental controls on websites, apps, and cell phones.
About Digital Citizenship
Digital Citizenship means being a good citizen in a digital world. This includes responsible online behavior and etiquette, responsible use of digital content and resources, and reporting violations of appropriate online behavior. Common Sense Media has developed Digital Citizenship lessons for schools K-12, and has developed resources for used at home.
Great Audio Books for Kids
Common Sense Media reviews a list of audio books for kids to keep them engaged during long road-trips.
NET CETERA
Chatting with Kids About Being Online
Net Cetera is a parent friendly resource for learning how to talk with your child, tween, or teen about online behavior and safety.
Sorry, but there was nothing found. Please try different filters.