Highlights:
The Community Emergency Response Team (CERT)
The Community Emergency Response Team or CERT is a volunteer program that began with the Los Angeles Fire Dept in 1985 with the intent of educating civilians to help civilians with being prepared for disasters that may impact the area they work or live in. The participants are trained in fire safety, light search and rescue, team organization and disaster medical operations. Trainings were standardized across the country by FEMA and now recognized nationally. In an emergency situation, CERT teams can assist, or even replace, professional responders thus allowing them to focus on more complex issues.
The City of Yucaipa has been holding CERT trainings for residents. In the spring,they approached the district about training enough people that we could become our own FEMA recognized CERT team. Through our safety committee and leadership, the call went out for volunteers to attend the 2 1/2 day training the weekend of September 15th.
Twenty-three people attended the training -Jason Chaney, Jenna Beck, Raenel Peterson, Susana Ramirez, Katie Smith, Julie Wood, Kathy Miller, Julie Beck, Dawn Madrid Kathie Willers, Melanie Martindale, Bill Zanone, Cali Binks, Lauren Moylan, Lucia Hudec, Valerie Carr, Rhonda Diamond, Claudia Connelly, Melissa Levesque, Marla Fontana, Julie Gainey, Evette Martin, Steve Sanchez.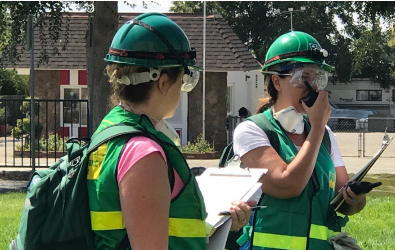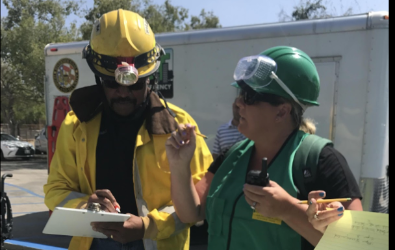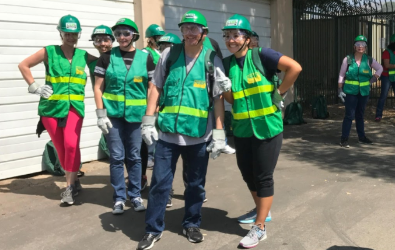 Dunlap Principal Lindy Ward shows how fun the California State Standards can be with the Yucaipa Valley Rotary Club. There was a great deal of critical thinking going on in the room!
Thank you Grace Point Fellowship for your very thoughtful donation to the students at Valley Elementary School. We appreciate your support and ensuring students start the year off well!

Solar Eclipse fun at Wildwood and the District Education Center